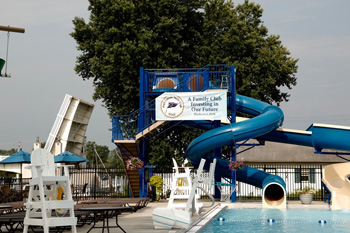 Port Clinton Yacht Club offers its members swimming in our brand new, state of the art pool and waterslide, two sand beaches, tennis, shuffle board, sailing, boating, a large marina, social activities and a large clubhouse overlooking the Portage River.
We offer abundant green space for social gatherings and picnics and all of our docks offer drive up space for cars. Our Pool complex can be enjoyed during the summer months and can be rented for private events. Both the Power and Sail Fleet offer multiple, social, learning, cruising and racing events.
If your not a boater don't worry, our year-round social calendar offers plenty of events to enjoy and our bar, lounge and kids room are open 361 days a year.